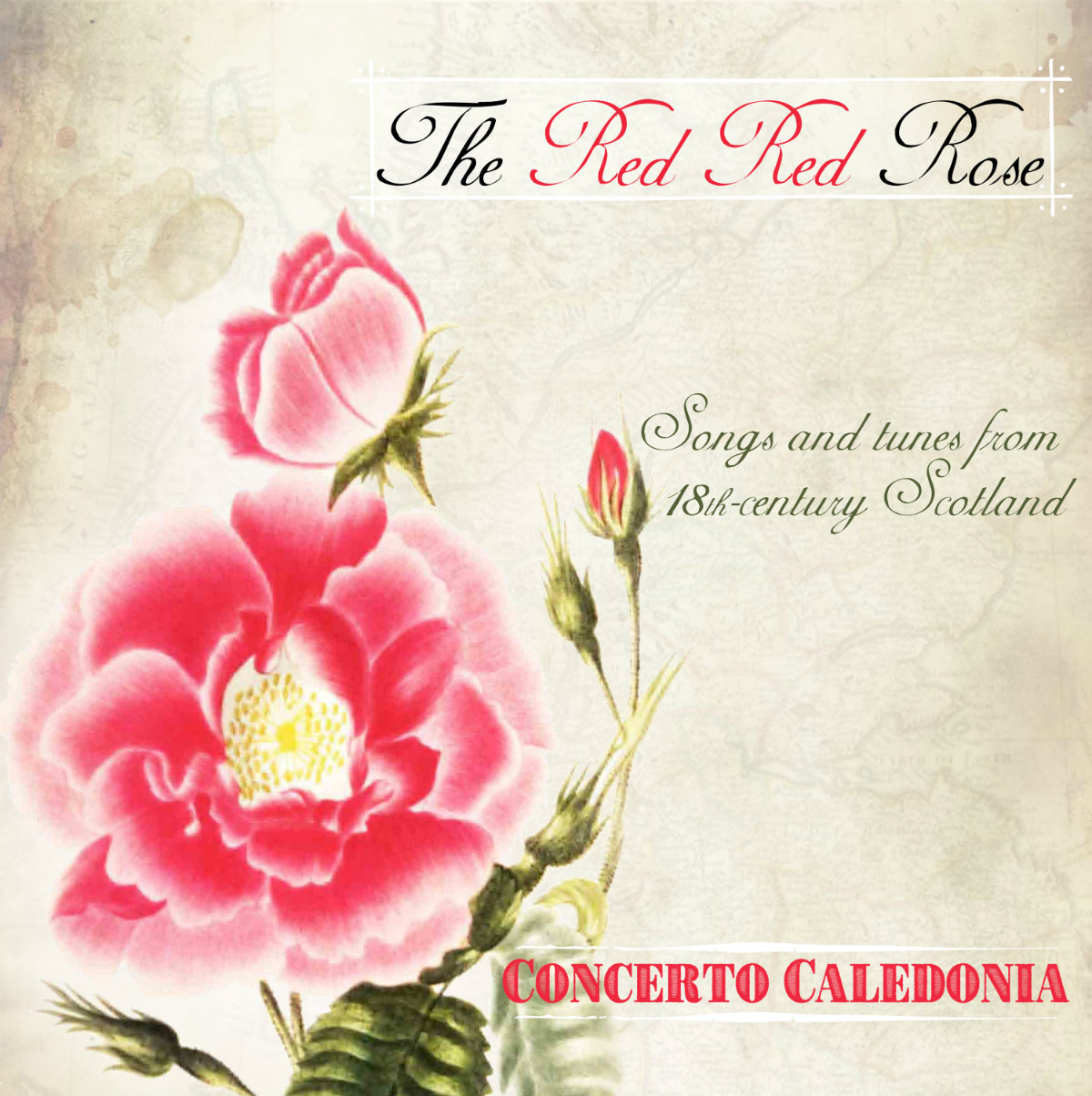 The Red Red Rose
songs & tunes from 18th-century Scotland
or buy the 2008 Delphian CD version here
£12 + P&P

Mhairi Lawson, soprano
Jamie MacDougall, tenor
David Greenberg, violin
songs by Robert Burns, Allan Ramsay, John Abell, and James Oswald, including the original version of A Red Red Rose, seasoned with some wild fiddling

the funkiest album of Burns songs I've ever heard

CD Review - BBC Radio 3

playing of the highest order

Early Music Review

If you missed this January 2005 dazzler on its first release, then this brand new, digitally remastered version of David McGuinness's brilliant collection of songs and tunes from 18th-century Scotland should be snapped up. And if you haven't heard it, and think you know a deal aboot our native culture, be prepared to be surprised by the reams of insights, wicked and witty, humorous and heartbreaking, exhilarating and energetic on offer from McGuinness and his leftfield outfit, which includes gleaming soprano Mhairi Lawson and the raw and exciting fiddle playing of David Greenberg. Fresh, vivid, and sparkling throughout.

The Herald






This new release is another exciting example of the arty side of Scots music prevalent in Edinburgh around the time Burns was active in the capital. The singers are Mhairi Lawson and Jamie MacDougall; the performance, backed by David McGuinness's Concerto Caledonia, is svelte and stylish.

The Scotsman






Supreme playing and singing, and a strong sense of levity. Concerto Caledonia obviously take their music seriously, but not so themselves - there's passion and perfection here, but no pomposity.


musicscotland.com