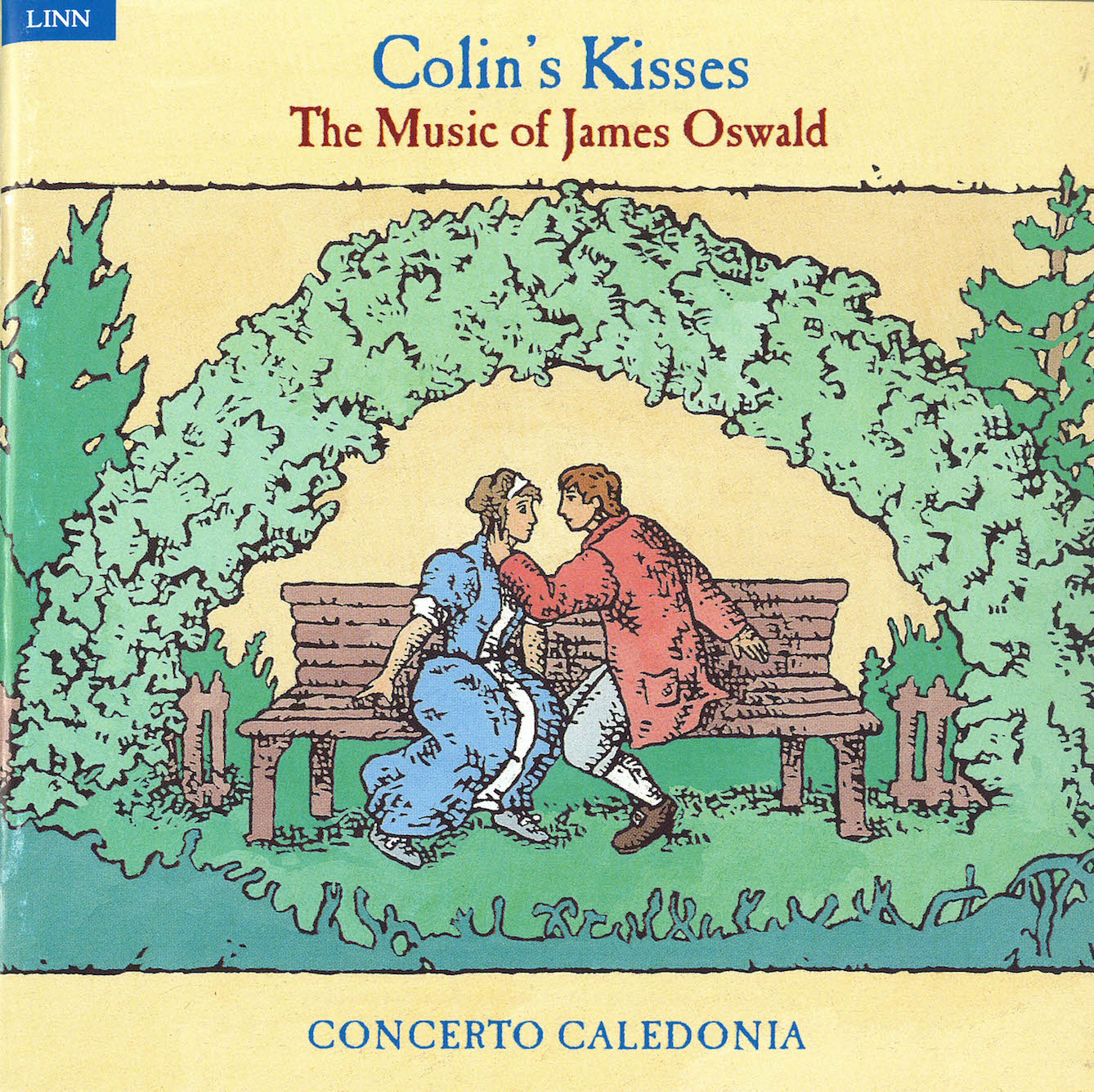 Colin's Kisses
available at bandcamp
download at Apple Music
listen on Spotify
download booklet
Oswald was the archetypal Scots musician made good in London, selling Scottish music to Londoners in the 1740s as the culture of a strange new entity called 'Britain', and taking satirical swipes at the city's musical life as he went. Catherine Bott and Iain Paton take the roles of Celia and Colin in his song cycle, and we play some of Oswald's London and Edinburgh music, including the Sonata of Scots Tunes, and his spoof cantata which takes place on a dustcart.

Oswald was an insatiable collector of Scottish traditional music and the examples presented by the splendid Concerto Caledonia deserve to be better known, as does the accomplished Italianate Serenata No. 4. An attractive yearning tenderness is constantly projected and the voicing, as in the expressive 'Ettrick Banks', brings alive the intrinsic grace of these timeless melodies. The Airs for the Seasons are especially notable. I hummed the Pastorale from 'The Thistle' for a week.


Jonathan Freeman-Attwood - Gramophone

This is a disc that should be in the collection of any lover of Scotland's music.


Andrew Clarke - The Scotsman

The musicians, led by David McGuinness, play with style and precision. The soloists, Catherine Bott and Iain Paton, are both wonderful. Bott's clear soprano is almost inhumanly beautiful, and Paton's sweet yet erotic tenor reveals an enjoyment of the music which gives the already exciting tunes an extra lift. Oswald's music contains romance, sex, pathos and humour; it is joyous, moving, and unmissable.


pamandmike.co.uk