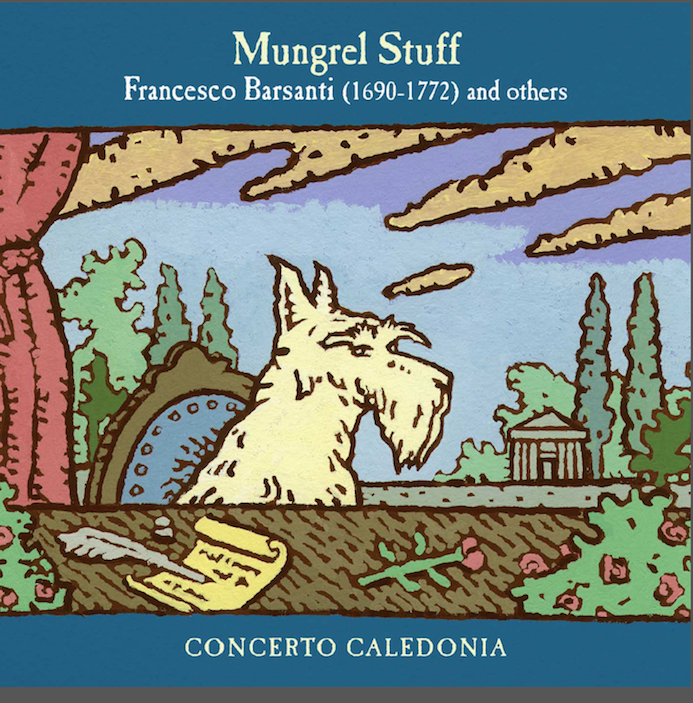 Mungrel Stuff
Scottish-Italian music by Barsanti and others
buy or download at Linn
with
Mhairi Lawson, soprano
Jamie MacDougall, tenor


Sunday Times Records of the Year 2001
Additional notes
This page is for all the things that didn't make it into the CD booklet of 'Mungrel Stuff' for reasons of space, record company preference, or common sense. There are three sections:
photies - photographs by Marc Marnie of the recording session on 26 October 1999
notes - additional notes, insights and ramblings on the music
text gloss - explanations of all those obscure Scots words in the songs
----------------------------------------------------------------------------------------------------------------------------------
recording session BBC Studio 1, Edinburgh 26 October 1999
photos © Marc Marnie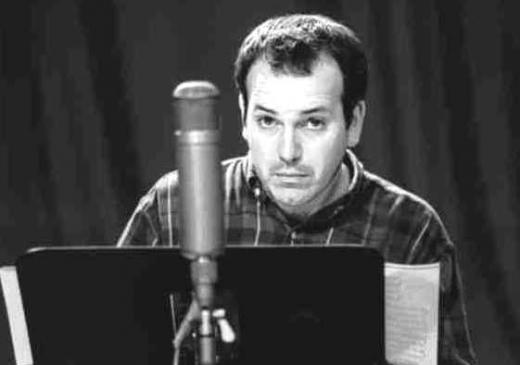 Jamie MacDougall and large microphone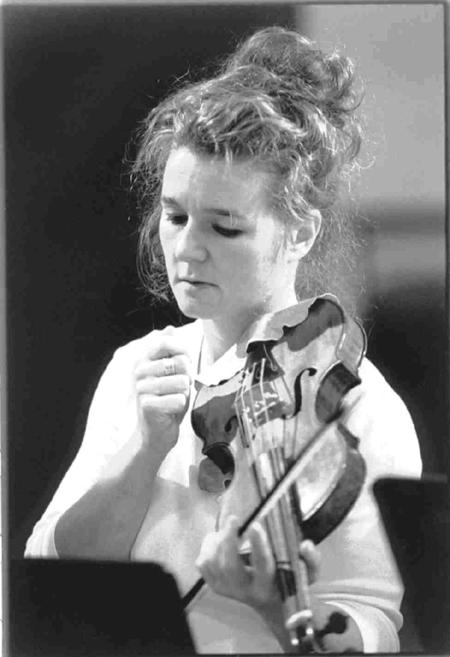 Joanna Parker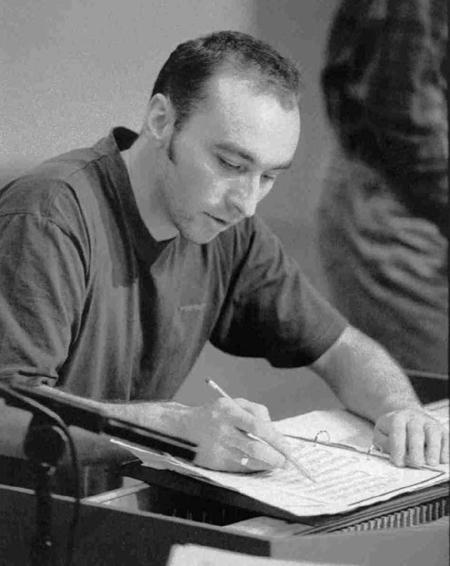 David McGuinness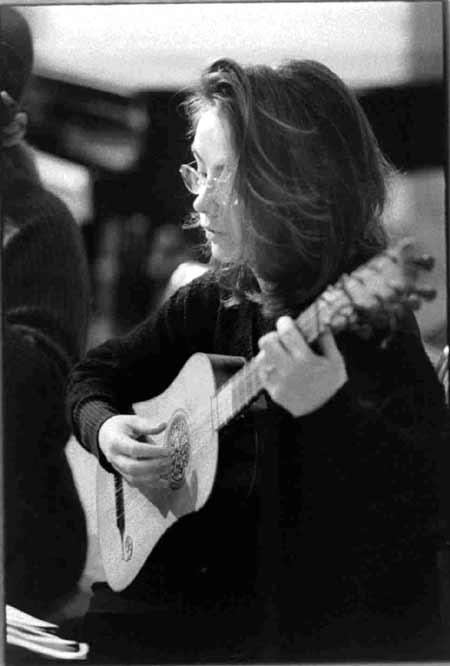 Elizabeth Kenny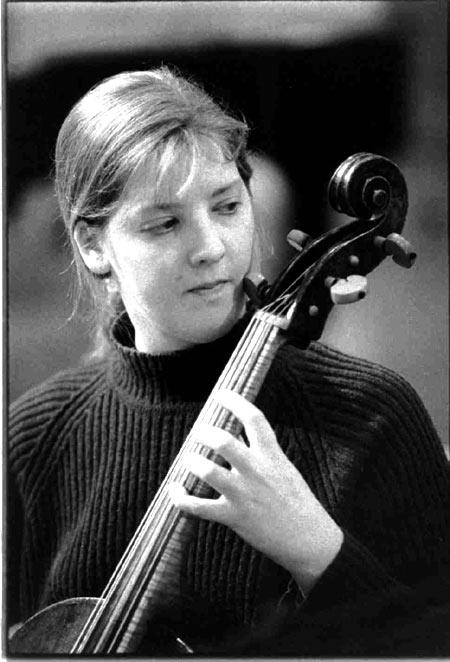 Alison McGillivray
Ninian Perry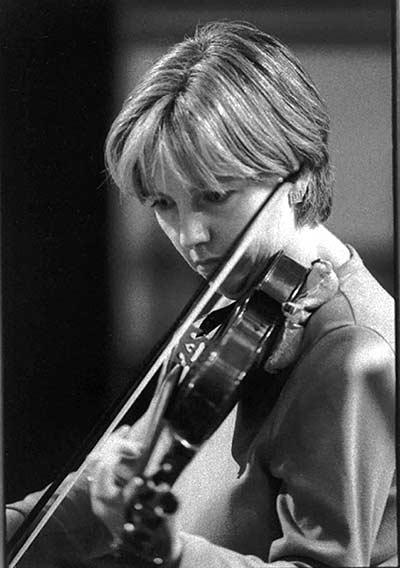 Sarah Bevan-Baker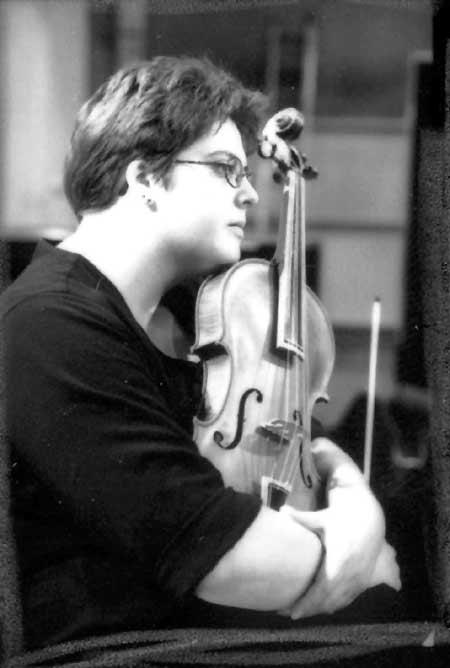 Katherine McGillivray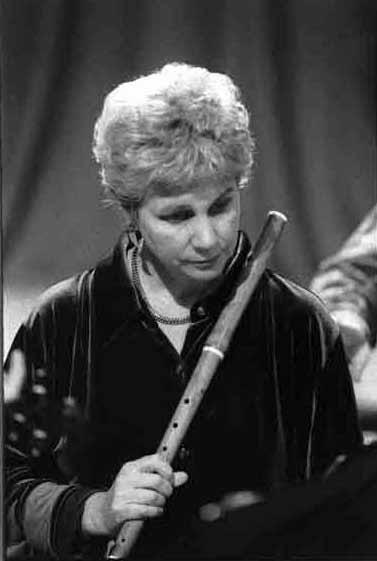 Elisabeth Dooner
The other photos that didn't make it into the booklet are these: Jamie and I both started at Hillhead Primary School in Glasgow in August 1971, and so have almost identical school photos - we were in different classes in the same year. Can you guess which is which?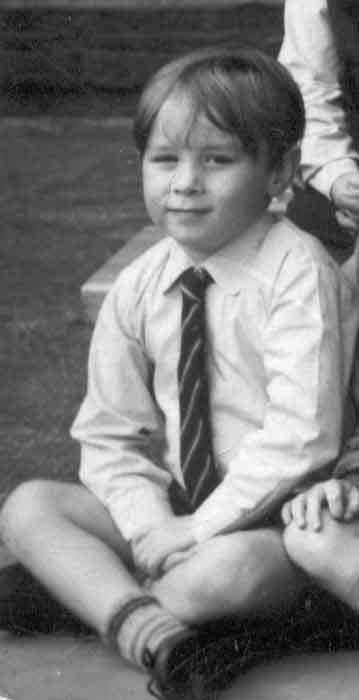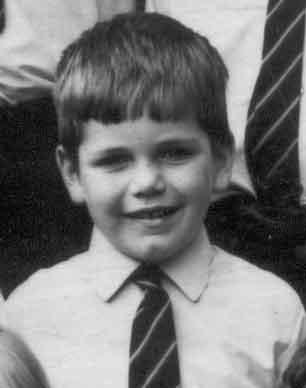 ----------------------------------------------------------------------------------------------------------------------------------
Most classical CDs are recorded in a few days in one concentrated burst, but I wanted this one to be a bit different. Rather than having an overall plan in mind, I thought it would be fun to add a day onto our schedule whenever we had a big concert, and record some of our new repertoire the morning after we'd played it live. It didn't quite work out like that in practice, but it was worth a try. I hoped that some coherent plan would emerge after we'd started, and sure enough it ended up as a Scottish-Italian record!
Originally it was going to be a CD of all the music from Geminiani's book on Good Taste. We dropped all the instrumental music from that, because we thought that the Palladian Ensemble were going to record it (they didn't), and then the Barsanti material started to get interesting and it took over. So if the end product looks terribly well thought out, it wasn't really. Chaos is an awful thing, but organised chaos can be quite wonderful.
Corn Riggs are bonny
I really like this one. The 20 January session (with Steve Player on guitar) came about because Chris was in Scotland playing a gig with Alasdair Fraser - some ringing round of various band members resulted in the realisation that the only time most of us would be free at the same time in the next 9 months was a 3 hour window on 20 January. So that's when the session was. We got on the train in Glasgow, Chris asked me 'so how does this tune go David?' and by lunchtime Corn Riggs and a few other tunes were in the can, and everyone scattered to the four winds again. Chris just happened to have a whistle about his person to play in the last two choruses, and the reason the intonation is so, ahem, exciting, is that the whistle was pitched at A440 and we were all playing at A415, one semitone lower. So he just pulled the whistle joint out as far as it would go and got on with it.
The tapping sounds are my wedding ring on the side of the harpsichord. Well, actually this isn't quite true - I did it in the session (quite chuffed with myself at managing to play at the same time), and Philip Hobbs thought it sounded too off-mike and asked me not to. Listening back to the session tapes when we mixed them over a year later I thought it sounded great, so we dubbed it back on, with me tapping on the music desk of Calum Malcolm's Yamaha baby grand piano instead.
She raise and loot me in
Here Liz Kenny wins the 'Most Outrageous Guitar Fill of 1999' award before the fourth verse.
Veracini sonata
The first time I met Adrian, we were in a taxi and he said 'do you know the Veracini sonata on Tweedside?'. A few weeks later we played it on a live radio broadcast and I said 'do you want to play it on the next record?'. So here it is. This session was a little fraught, as nothing would dissuade the security man at the BBC to extend his shift past the Greenwich pips at 6pm that afternoon. So we had about an hour to record this display of fiddle pyrotechnics, not having rehearsed it for 4 months. Sometimes a bit of fear and panic brings out the best in people - certainly in extrovert music like this.
Duncan Gray
Operating the pedals on the 1793 Broadwood is a bit like learning to drive - 'OK, left foot down, ease up on the right'. There's a note in the score which reads 'The 6th variation may be left out if it is too difficult for the performer' - no chance.
A Scots Cantata
Yes, I know 'die' should rhyme with 'thee' - don't know what came over us that day to change it.
----------------------------------------------------------------------------------------------------------------------------------
Corn Riggs are bonny
Een: eyes
Bawk: ridge
gars: makes
sinsyne: since then
air: early
She raise and loot me in
Yate: gate
A Scots Cantata
Blate: bashful
gart: made
wae: sorrowful
unko sweer: very loath
dowy: melancholy
thole: endure
tint: lost
Fowth: abundance
ilka: every
Clout the Caldron
clout: mend (or) hit
Jinker: libertine
Budget: stock
Tack: hire
Leader Haughs and Yarrow
descriving: description
wha list: who desires
Mavis: song-thrush
birks: birch
Lintwhite: linnet
Progne: swallow
Bessy Bell and Mary Gray
bigg'd: built
Burn-brae: hill above a stream
theek'd: thatched
loo'd yestreen: loved last night
pawky Een: roguish eyes
gar: make
Lint-tap: a bundle of dressed flax put on a distaff for spinning; describing very fair hair [Concise Scots Dictionary]
genty: handsome
ilka: every
craw: crow
redd up and braw: dressed up and handsome
jee: swither
stented: restricted
Cuts: straws
Reviews

Late-baroque Italians try to sound Scottish, and their contemporaneous Scots try to sound Italian. A treat.


Stephen Pettit - Records of the Year 2001 The Sunday Times

Francesco Barsanti, born in Italy, lived and worked in Edinburgh for eight years. His better-known compatriot Francesco Geminiani didn't set foot in Scotland at all. Yet both were beguiled by Scottishness in music. The different styles and approaches of the Italian and (obscure) Scottish composers represented here pleads for the first few listens to be undertaken without following the track listings. Is this piece by a Scot trying to be Italian, or by an Italian trying to be a Scot? Is it Scottish with added Italian suavity, or Italian with a Scottish tang? The sublime - Barsanti's song arrangements, deftly inflected by Concerto Caledonia's players - rubs shoulders with the ridiculous - Lorenzo Bocchi's A Scots Cantata, the banality of whose guttural text is worthy of McGonagall. Everything is infectiously played and sung. Bizarre, but utterly compelling.


Stephen Pettitt - The Sunday Times

What a charming collection this is. Concerto Caledonia explore the early 18th century vogue for Italian music that swept through Scotland and produced a "mongrel" hybrid of the "modern" baroque style of the south with the "ancient" airs of the north. There are no masterpieces here, but this disc is played with such infectious enthusiasm that the musical shortcomings become part of the enjoyment.


Andrew Clarke - The Independent





Folk and art music have had a queasy relationship over the centuries but this is a delightful disc. The musical mongrel in question is half-Scots, half-Italian, and all Baroque: a peculiar beast who runs the gamut from what director David McGuinness affectionately calls "effective trash" to undeniable elegance across song settings, cantatas and folk inspired sonatas by Italophile Scots and Caledoniophile Italians. McGuinness's ensemble, indisputably Scotland's leading early music group, boasts excellent playing and is enhanced by winning performances from the vocal soloists. Fascinating.


The Independent on Sunday