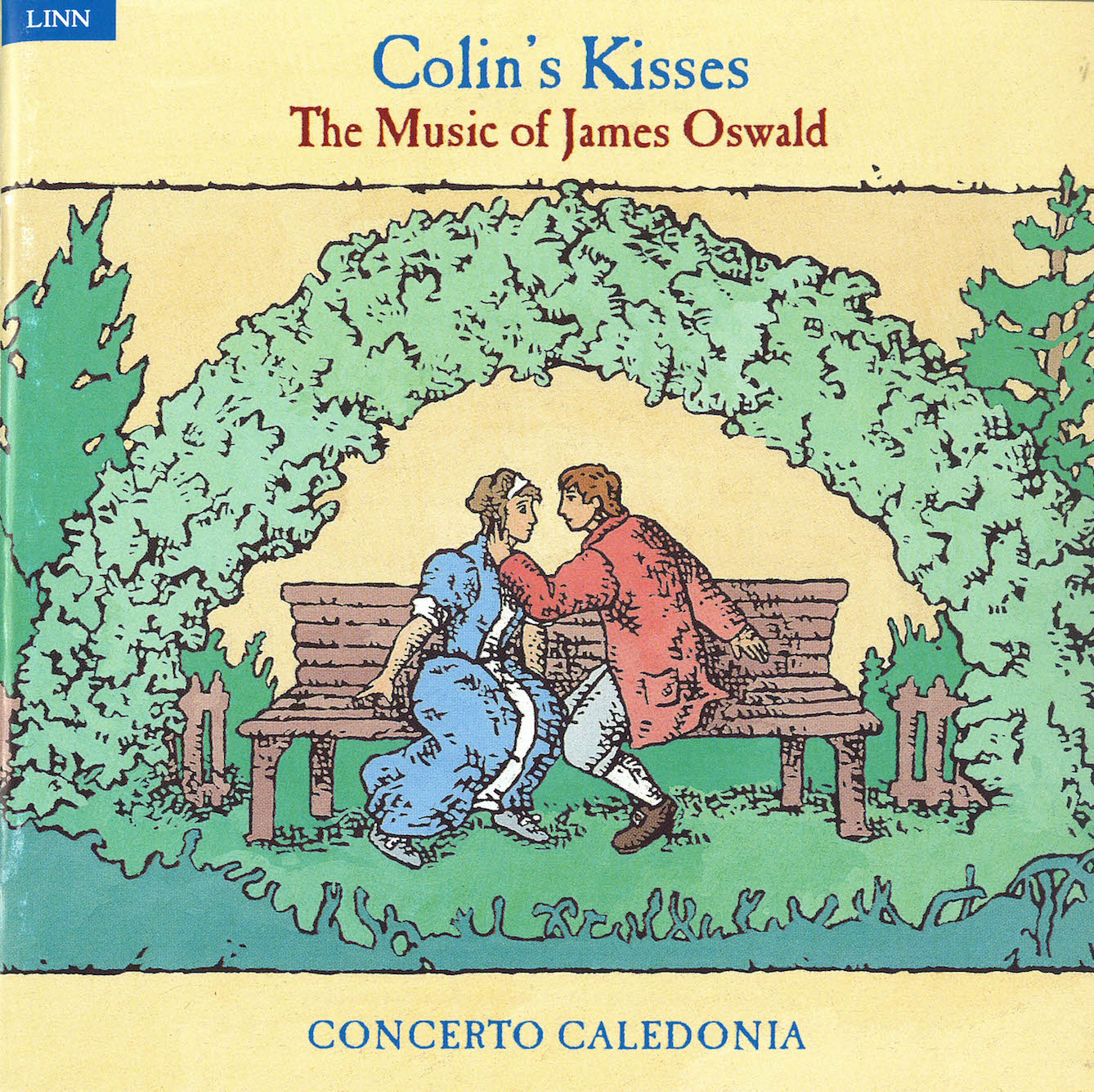 Colin's Kisses
download at Apple Music
listen on Spotify
download booklet
the music of James Oswald
Catherine Bott, soprano
Iain Paton, tenor

Oswald's music contains romance, sex, pathos and humour; it is joyous, moving, and unmissable.


amazon.co.uk





Who is James Oswald anyway?

There is no more impressive sight in the world than a Scotsman on the make.

Well, maybe it's a bit unfair to apply J.M. Barrie's famous line to James Oswald, but besides being a musician of many varied talents, he was clearly a shrewd businessman and careerist.
In Edinburgh, and then in London, he made his way as a collector, arranger and publisher of the traditional music which had been his stock-in-trade as a dancing master in his native Fife, and eventually he was appointed court composer to King George III. No mean achievement.
But he didn't just play the professional Scot (always a temptation for the Caledonian abroad). Besides the reels and jigs which crop up from time to time in his Airs for the Seasons, his music shows a comfortable familiarity with a wide range of styles. The Italian cantata gets ridiculed in his Dustcart cantata, he wrote a fair number of songs for the London theatres, including the catalogue of insults Ballance a Straw, the French ballet makes an appearance in the Allegro of The Almond, which could easily be mistaken for a tambourin by Rameau, and he wrote comfortably in the very English style of the trio sonatas of Boyce, in his 12 Serenatas.
Perhaps it's his insistence on composing only miniatures that's led him to be taken less seriously than he would have been, had he completed an opera or written concertos: certainly it's rare to find a piece by him that covers more than one page of music. But knowing your limitations is a form of wisdom: in the song cycle Colin's Kisses he takes the simplest of musical styles and allows it a gentle but generous range of expression.
THE CD
We had a lot of fun recording this, which I hope comes through. In its livelier moments it sounds like a tinkly 18th century ceilidh band, and having Chris Norman around on flute encouraged us all to have a healthy disregard for the notes in front of us from time to time. Catherine Bott proved as usual that she sings baroque English theatre repertoire better than anyone, and Iain Paton did his 'Scots romantic light tenor' thing, which was great.
And even if you decide you hate the music, buy the CD for Joseph Davie's wonderful illustrations of Colin's many Kisses ...
© 1999 David McGuinness
Reviews

Oswald was an insatiable collector of Scottish traditional music and the examples presented by the splendid Concerto Caledonia deserve to be better known, as does the accomplished Italianate Serenata No. 4. An attractive yearning tenderness is constantly projected and the voicing, as in the expressive 'Ettrick Banks', brings alive the intrinsic grace of these timeless melodies. The Airs for the Seasons are especially notable. I hummed the Pastorale from 'The Thistle' for a week.


Jonathan Freeman-Attwood - Gramophone

This is a disc that should be in the collection of any lover of Scotland's music.


Andrew Clarke - The Scotsman

The musicians, led by David McGuinness, play with style and precision. The soloists, Catherine Bott and Iain Paton, are both wonderful. Bott's clear soprano is almost inhumanly beautiful, and Paton's sweet yet erotic tenor reveals an enjoyment of the music which gives the already exciting tunes an extra lift. Oswald's music contains romance, sex, pathos and humour; it is joyous, moving, and unmissable.


pamandmike.co.uk