Thursday 17 November 2016
OK, so you've heard our Nathaniel Gow's Dance Band album. You may even have bought a physical or digital copy to get the wonderfully informative booklet notes and the classy artwork. And ever since you've been thinking "If only I could go out and dance to this stuff, then my life would be truly complete and I would feel culturally fulfilled". Well … now you can.
Over the next few months, we're holding four ceilidh nights in Glasgow, where you can come and party like it's 1799 (or maybe 1759 … or 1786). Steve Player and Mairi Campbell will be on hand to show you how the dances go, it will probably be a bit chaotic to begin with, but you can experience ceilidh dancing from the days when it was still pretty new, and the accordion was a long way in the future. Here are the details: click on the links for individual gigs here to book, or just show up on the night. It'll be a lot of fun.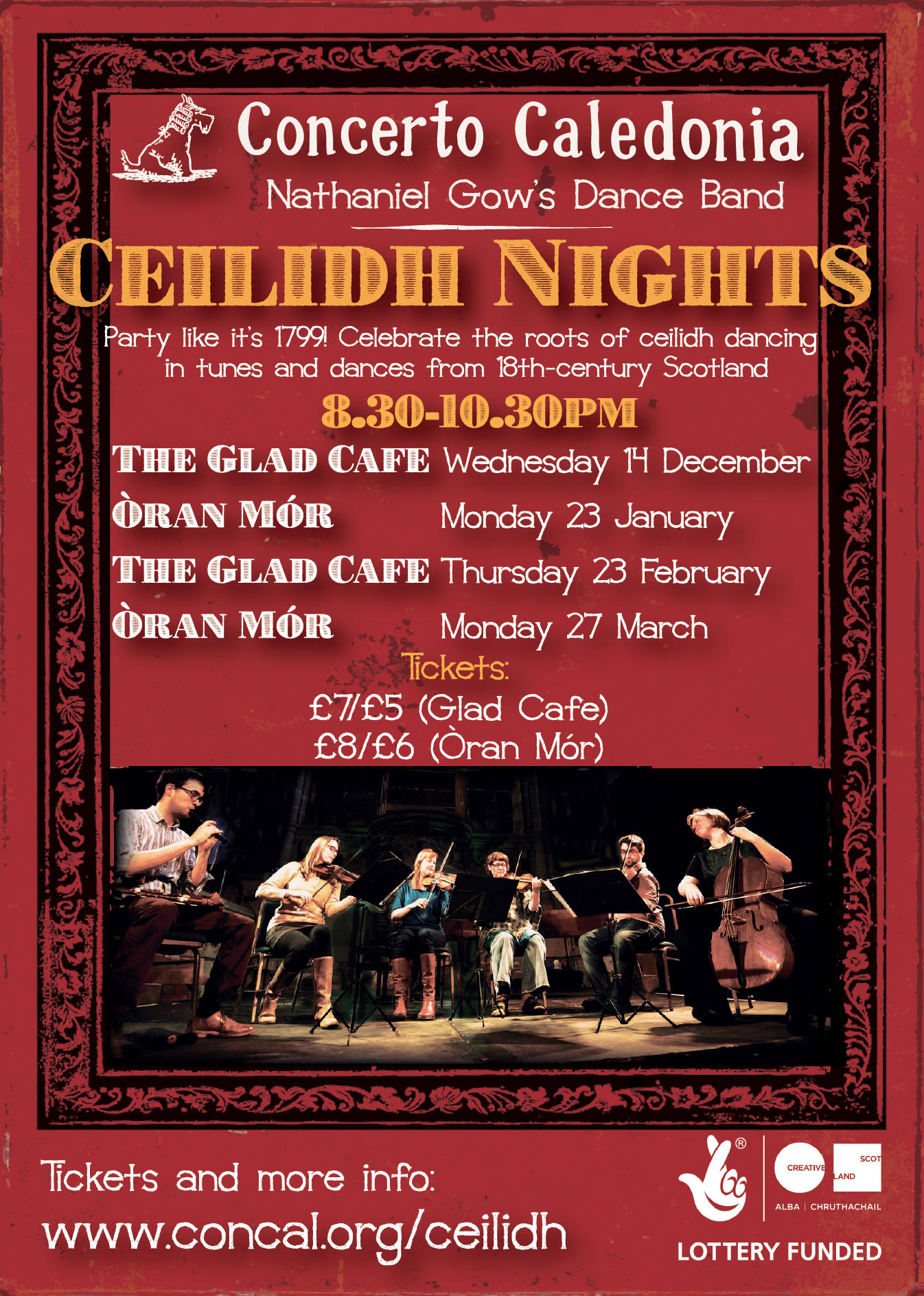 On Monday I was at Castlesound while Stuart Hamilton remastered The Red Red Rose album, and it is sounding just great. You can now hear all kinds of detail that you couldn't before, and I think it's a much more involving listen – even 14 years on from the recording, and having spent long days re-editing it, I found myself just enjoying the crazy exuberance of the racket we made back then. I don't think it sounds like anything else, that's for sure. The new lovingly-restored version will be a digital-only release when we get around to sorting out the artwork …
And thanks to Aaron's hard work (funded by an SGSAH internship) we have a stack of gigs coming up in the new year: January to March is going to be rather busy.