Tuesday 4 July 2017 - unique 25th anniversary limited edition print
To celebrate the 25th anniversary of the first ever Concerto Caledonia gig at the Edinburgh International Festival in 1992, Joe Davie has painted two portraits of our wee dog mascot beside his trusty Vespa scooter. This was the original idea for the cover of our Scottish-Italian CD Mungrel Stuff, but somehow we couldn't persuade the record company of the need for the Vespa. The dog stayed (now christened 'Scoot' by Joe), but the scooter had to go.
We are making limited edition giclée prints available of both portraits: each print will be signed by the artist, and printed on 308gsm Hahnemühle Fine Art Photo Rag paper. The edition is limited to the number of orders received by 6 August.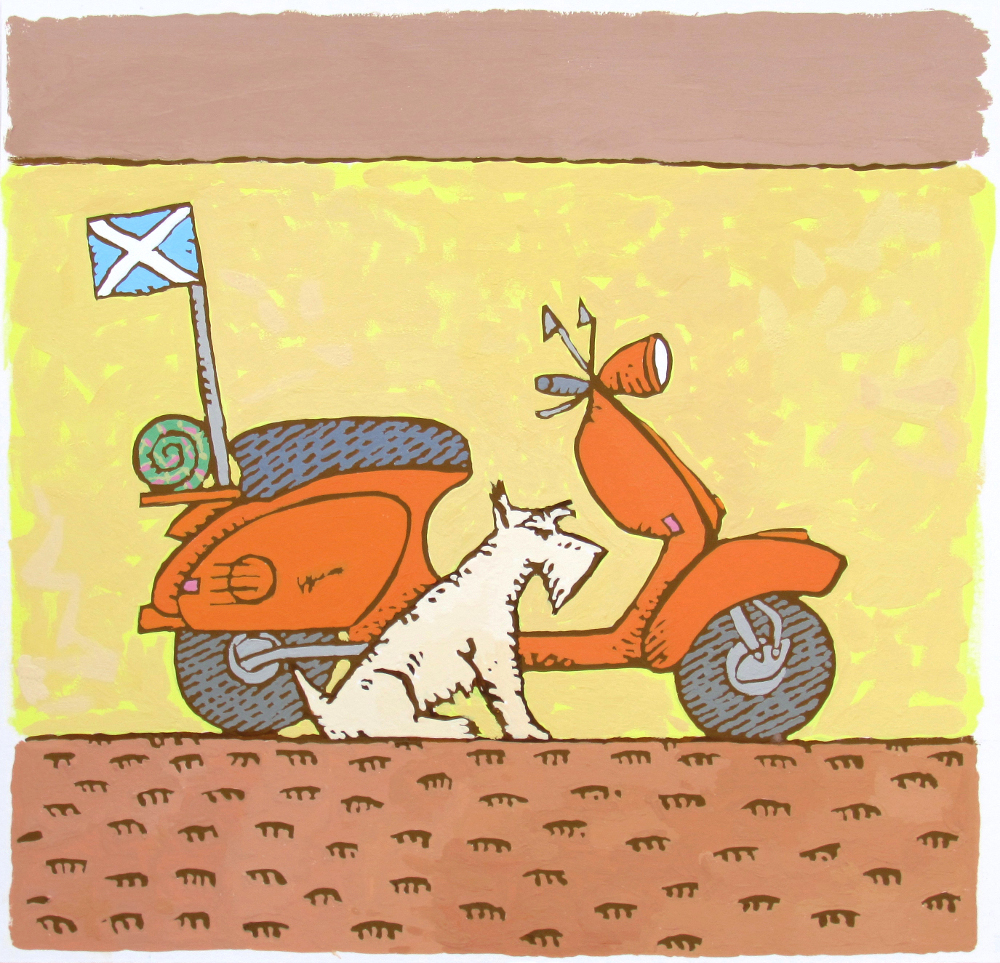 Scoot: orange scooter (image size 31x32cm)
each print £39 unframed, including worldwide delivery
to order, visit our albums page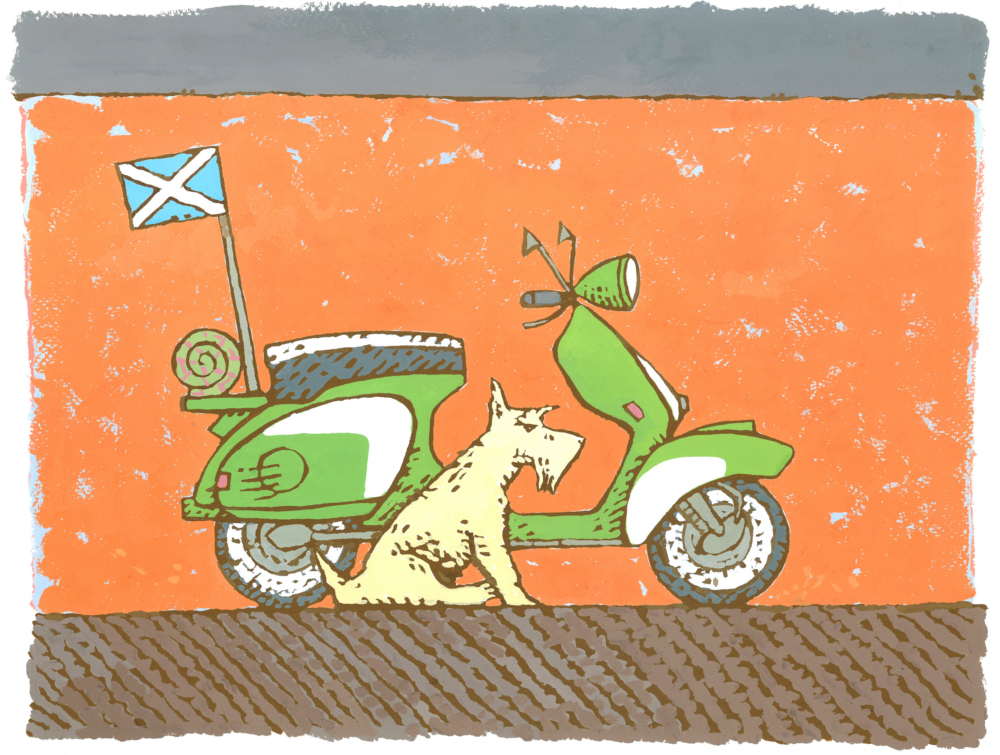 Scoot: green scooter (image size 27x36cm)
Prints will be sent out on the anniversary on 23 August!